Most people agree that exercise is a "must" for feeling good, staying fit and living a healthy lifestyle. We choose our exercise of choice—spin class or running for a cardio fix, Yoga or Pilates for toning, or a combination of both for ultimate health benefits—and we feel great that we're taking good care of our health. However, are you really doing all you can to live a healthy life? Answer me this: do you ever find yourself saying, "I can eat this, I worked out today!" I know I've been guilty of this mentality before!
While exercise is important, we must remember that nutrition is just as (if not more) important to living a life of good health.
I love teaching here at ABC Pilates, helping our clients gain strength, power and flexibility. Sometimes our class discussions divert from our work out toward food, and we share our favorite healthy recipes (or, how badly we ate over the weekend.) So I decided to connect with nutritionist Kristen Hirahatake, MS, RD to ask her a few simple questions to help us think smarter when eating so we don't throw that hard workout out the window after class. See what Kristen had to say below!
Julianne: Why is it important to eat healthy?
Kristen: Food is powerful and has the potential to help or harm us…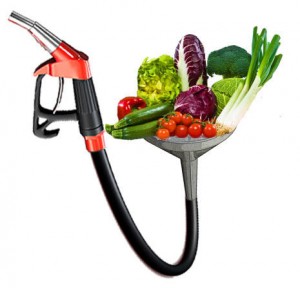 "Eating healthy is of the utmost importance because the food we eat provides not only the energy (calories) that our bodies need, but also the nutrients (vitamins, minerals, etc.) our bodies need to function properly. This includes fighting off infection, muscle building and repair, nerve signaling and brain function. Food is much more than just calories. Food is powerful and has the potential to help or harm us; the effect that food has on the body extends well beyond how it tastes on the tongue. Diet was recently identified as the number one risk factor associated with the top 10 causes of death in the U.S., and it is one of the most modifiable risk factors! I like to think of food as fuel, a great analogy that many athletes and individuals who invest a lot of time in their fitness can relate to is thinking of eating food like putting gasoline in a car, the more expensive and high powered the engine (think Ferrari), the higher the quality of fuel required."
J: If I exercise everyday, can I eat whatever I want or as much as I want?
K: The short answer is no.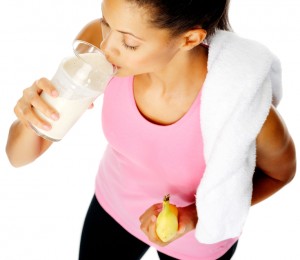 "In fact, those who exercise regularly have higher nutritional needs, and not just calories but vitamins and minerals as well, because exercise is a form of stress to the body and nutrients are needed for muscle building and glycogen stores. Diet quality is especially important for athletes; remember food is fuel and a diet should be meeting not only calorie needs but other nutrient needs as well. People often over estimate the amount of calories they burn and underestimated the amount of calories they eat. Eating a large excess of calories in one sitting is not neutralized by a hard workout before or after the meal."
J: What is the struggle to eating healthy that you see often?
K: Changing your taste, time, and misinformation…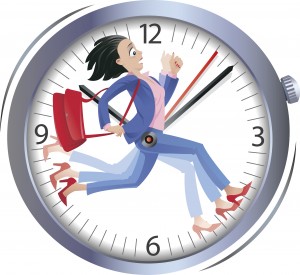 "There are several big obstacles I see people face when adopting healthy eating habits. The first is being open to try new foods and adjusting to the flavor/taste of "healthy" or more wholesome food choices. People get very accustomed to certain flavor profiles, food textures, etc. Whole foods are different than processed/packaged foods in many ways, so making the switch can be difficult, but it is possible given enough time.
Another big challenge is the time and effort required to eat healthy. Eating healthy is not always convenient, planning and preparation are a necessary part of providing nourishing meals and snacks. With practice, it becomes easier and people find what works for them and what doesn't. Eating is one of our most basic needs, if someone finds themselves saying that they "don't have time to eat" I usually suggest they really take a look at their schedule and consider re-prioritizing some things. Our health and wellbeing are directly related to what we eat, so how you prioritize eating actually reflects how you prioritize your health. Even with a busy schedule, there are ways to make healthy foods more easily accessible, whether that is preparing meals/snacks ahead of time or choosing a healthy places to buy ready-made foods such as Whole Foods or Mother's Market.
A third struggle I see is that many people may not be accurately informed on what healthy eating actually means. Fad diets and misinformation are so widespread these days that people often feel discouraged and give up on their healthy eating goals when they find it impossible to stick to very restrictive "diets". Learning about balance and moderation is key to successfully implementing healthy eating habits."
J: What do you recommend to do if you need to lose weight?
K: The best approach to weight loss is portion control, eating a healthy balanced diet, and moderate physical activity.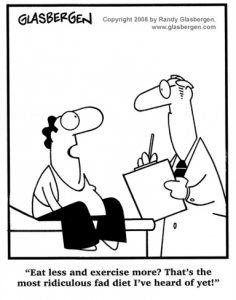 "The best approach to weight loss is portion control, eating a healthy balanced diet, and moderate physical activity. Extremely restrictive diets and excessive exercise are NOT effective for weight loss and are NOT healthy. Many fad diets may "work" in the short term to produce weight loss, but they are not sustainable long term and often result in gaining even more weight than was initially lost. Changing eating and physical activity habits in a way that can realistically be a permanent change is the only way for permanent weight loss and maintenance. The best place to start is to assess your diet, identify places you can removed added sugars and fats and/or decrease portion sizes. Balance and moderation are key for weight loss. A registered dietitian can help you improve the overall quality and quantity of your diet on an individualized basis."
Thank you, Kristin, for your valued insight to more mindful healthy eating and tips for dieting. I know what my next steps include: moderate exercise, schedule time in the kitchen for food prep, healthier food choices, moderation with portions, decrease excess fats and sugar, and no more fads diets! And don't be afraid to consult with a registered dietitian like Kristin!
To your health,

Julianne
ABC Pilates Studio Manager & Instructor
---