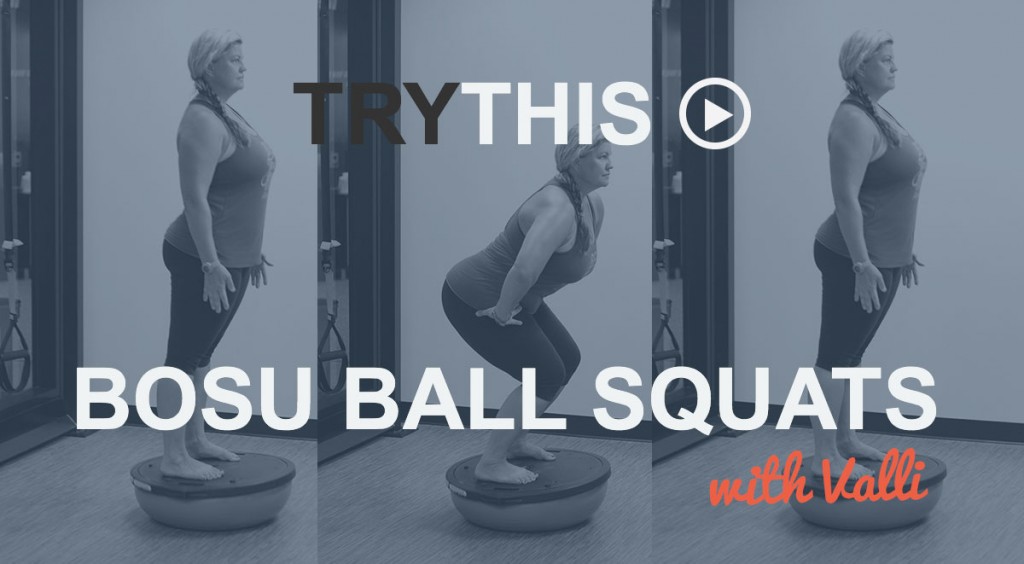 I love squats! (Those of you who take my Run Fusion already know that, because we do a LOT of them.) There are so many different varieties and athletes can continue to challenge themselves by adding variation.
Why you should be doing BOSU ball squats
Walking squats, single leg squats, or squatting on an unstable surface can help add core, hip, glute and foot strength.
Work on a proper squat form in place, then try walking it. Finally, give the BOSU ball a try.
How to perform BOSU ball squats
Step 1
Step up with feet slightly wider than shoulder width.
Step 2
Root to rise; ground through all four corners of the feet. Splay out your toes. Activate glutes and hips. Rise.
Step 3
With hands on hips squat down. Send the rear out like you are hovering over the dreaded race porta potty! Shift weight into heels. Make sure you can see your toes and knees and not pushing past second toes. Use a mirror (or trained instructor) to ensure knees do not crash inward.
Step 4
Rise back to start; Keeping hips and glutes active. Fire. Fire. Fire.
BOSU ball squat variations
Once movement and motor planning becomes perfected, try adding arm variations.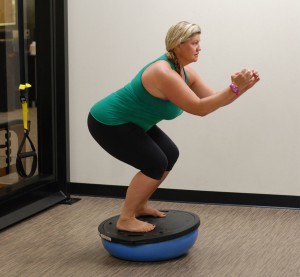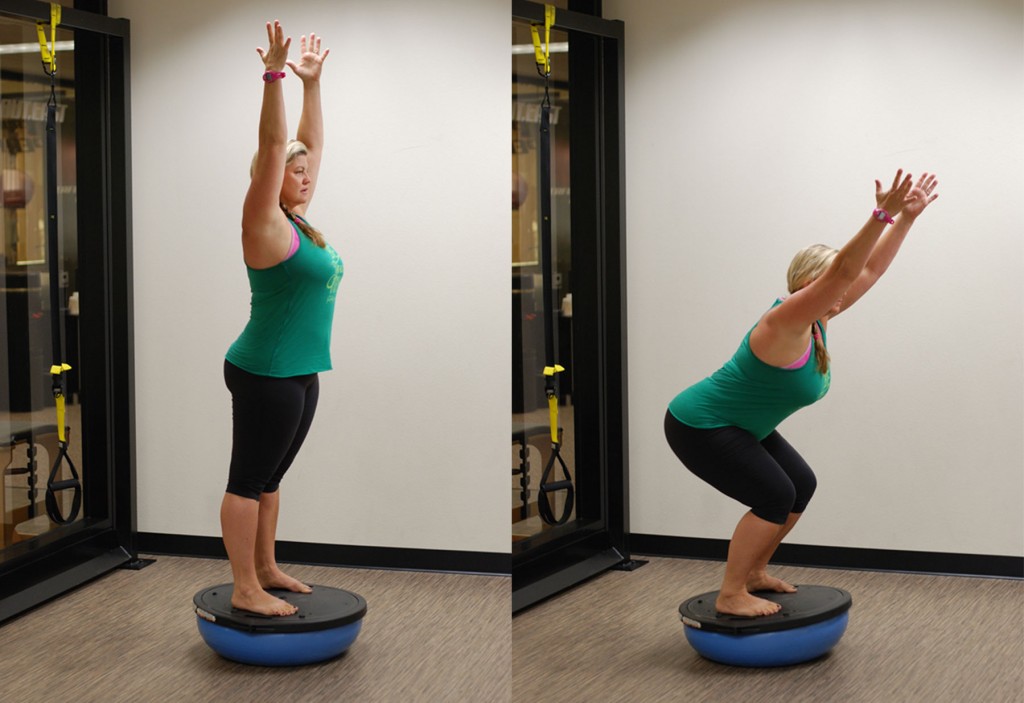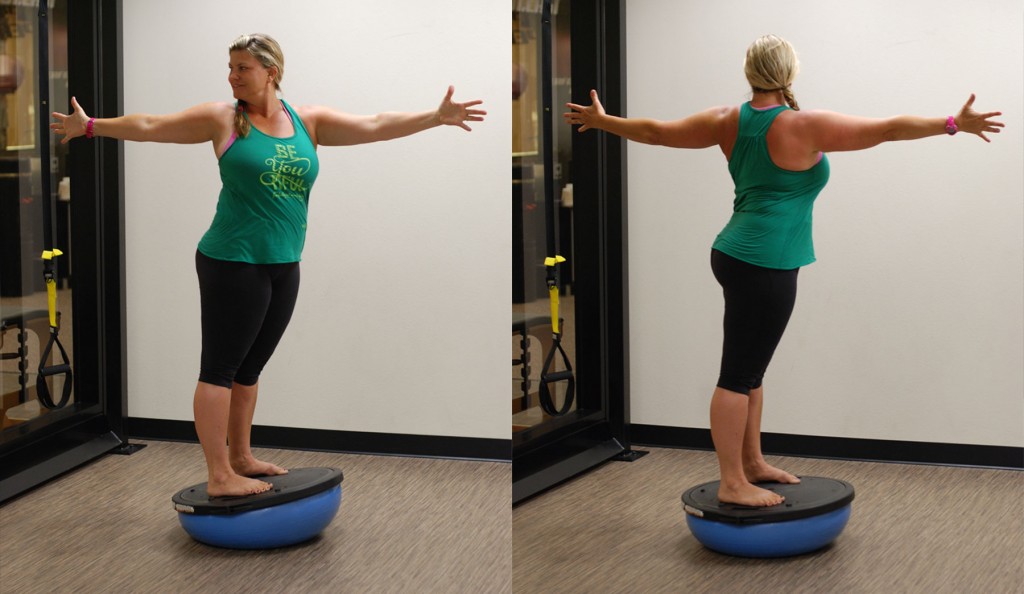 Remember squats can and should be done progressively. Run Fusion works to challenge athletes to continue adding new layers once foundational technique is mastered.
Squats teach athletes to fire their glutes, recruit hips, track knees and strengthen feet, and what's more… it'll make potty breaks during races way more efficient!
---

Valli Gideon is an instructor at ABC Pilates in Laguna Niguel, Calif. As a certified Newton Running Coach and USAT Level 1 Coach, Valli teaches the Run Fusion class, which 

challenges students with a blast of interval-style cardio, strength and conditioning exercises to get them stronger, more flexible and improve their form for better runs.
Click here to learn more about Valli and the other ABC Instructors.
---