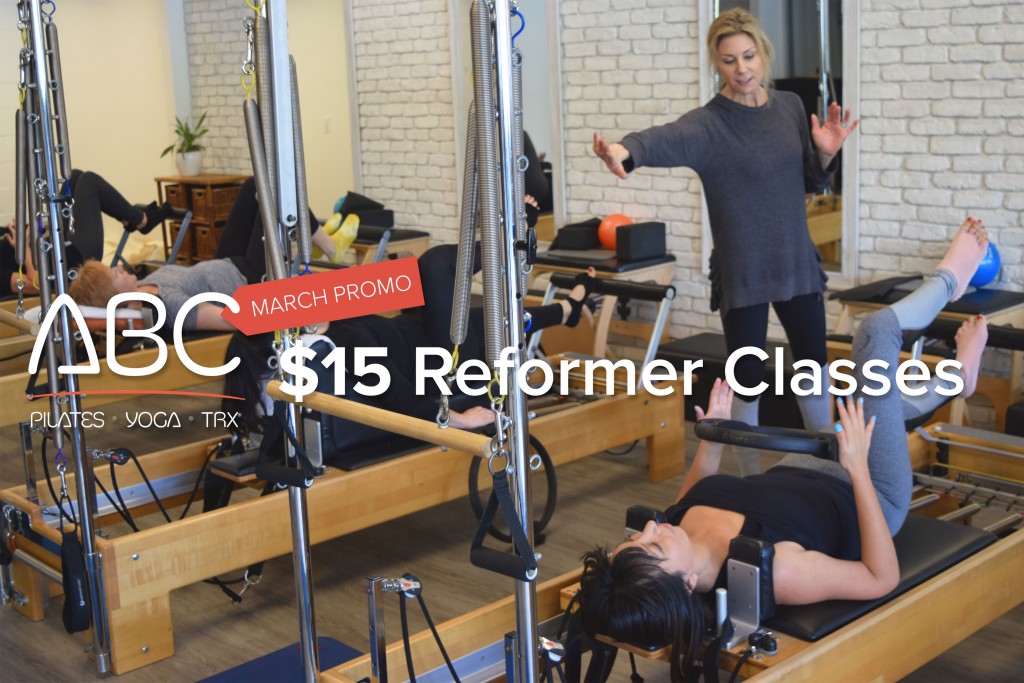 This month ABC Pilates is offering "drop-in" Reformer Pilates Classes for just $15! (Regularly $35.) These classes are a fantastic workout and are perfect for beginners to learn Pilates principles and equipment. Class size is limited, so sign up now to reserve your spot!
Drop-In Reformer Class
$35 $15
March 1 – March 31 Only
or call
(949) 305-3310
———
New to ABC?
Our class size is limited to 6 people so the instructor can focus on you as an individual. Reserving your spot is easy at ABC thanks to our online scheduling system powered by MINDBODY.
To sign up for a Drop-In Reformer Class:
Go to abcpilates.com/schedule to access our online scheduling system.
Click FILTERS > All Class Types and choose "Reformer" from the drop-down menu.
Find the class you want to take and click the BOOK button to checkout. This will prompt you to sign in to or create your MINDBODY account so you can sign up and pay for the class.
Once you have signed in or created your account, you will be taken to the checkout page. Click the Next button to enter payment and complete your online purchase. You should immediately see a confirmation notice that you have successfully booked your class, and you will also receive an email confirmation.
Please arrive at least 10 minutes early to fill out the necessary paperwork and prepare for an awesome class!
Questions, or having issues purchasing/booking a class? Give us a call at (949) 305-3310 and we'd be happy to help you schedule over the phone.