Occasionally I will receive a phone call from someone looking specifically for a studio that teaches the "Classical Pilates Method." When practicing Classical Pilates, you only perform the actual exercises created by Joseph Pilates himself; you do them in a specific order and with his intention.
My response to calls like that is usually something along the lines of, yes! We do teach Classical Pilates exercises! However, here at ABC Pilates we also add in modern modalities to create unique workouts that are timeless yet also exciting and ever-challenging.
Switching Up the Classics
Like most studios these days, we have teachers at ABC Pilates who are certified in various methods and trainings, such as Balanced Body, STOTT, BASI, etc. Without ever steering too far away from Classical Pilates, we like to expand, learn and grow with the rest of the fitness industry as our worldly knowledge of the biomechanics of the body grows as well. No matter which methodology you are using in your Pilates workout, all our ABC Pilates instructors teach with the same objective and must always honor the fundamental principles of Classical Pilates.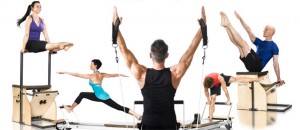 Then there are other people who call the studio and only want to work with a BASI Certified Pilates Instructor. My answer to them is usually something along the lines of, that's great! We have some BASI Certified Instructors here at ABC Pilates. However, we also embrace other Pilates methods. Our whole goal is to teach to the bodies before us and to create a balanced, well-rounded, safe, and effective workout for those bodies.
I feel that by expanding Pilates classes beyond just one format and experiencing different teachers' styles, you can excel in your Pilates lifestyle. Joseph Pilates was an innovator, and I can only imagine that he would be thrilled that his teaching still lives on in 2016. More so, I think Joseph Pilates would be thrilled that his principles were still being valued while Pilates continued to forever expand with the art of movement.
Modification in Moderation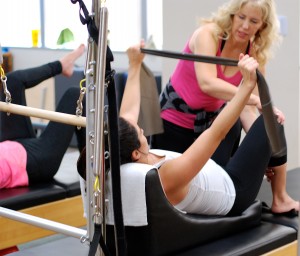 At ABC Pilates we work with a lot of people who are fresh out of physical therapy looking to continue healing and gaining strength. This means that modifications are sometimes necessary, and based on the individual's needs, they can sometimes drift from the original exercise. Even those of us who have been practicing Pilates for years can benefit from switching it up sometimes. There is a particularly advanced Classical exercise that hurt my wrist, so I avoided doing it for many years. However, after someone showed me how to safely modify the exercise, I'm now able to execute it; I can only imagine that this would make Joseph Pilates smile.
Taking classes from different instructors with different methods and styles continually expands your Pilates knowledge and repertoire so that you can take your practice to a higher level. This is true of any fitness format that you enjoy! There is nothing better than those amazing Classical Pilates exercises coupled with some new, modern touches for a well-rounded workout.

Happy Holidays,
Julianne
ABC Pilates Studio Manager & Instructor
 
 
---