I was born in Toronto, Ontario, Canada, and moved to the United States in 1982 when I married my husband, Greg. I was a travel agent at the time and worked at a travel agency in Santa Monica servicing corporate business travelers.
I first became involved with Pilates in 2009 after physical therapy for a herniated disc and worked to strengthen my core. After many years of working in office environments, I decided to become a Pilates Instructor because I enjoyed Pilates so much. I was certified in June 2014.
My husband and I love to travel and learn about other cultures. In many instances, it can make you very appreciative of the life we enjoy here in the United States. I am a private pilot, and when I get the rare chance these days, I love to go to the airport and take a spin in a Cessna 150.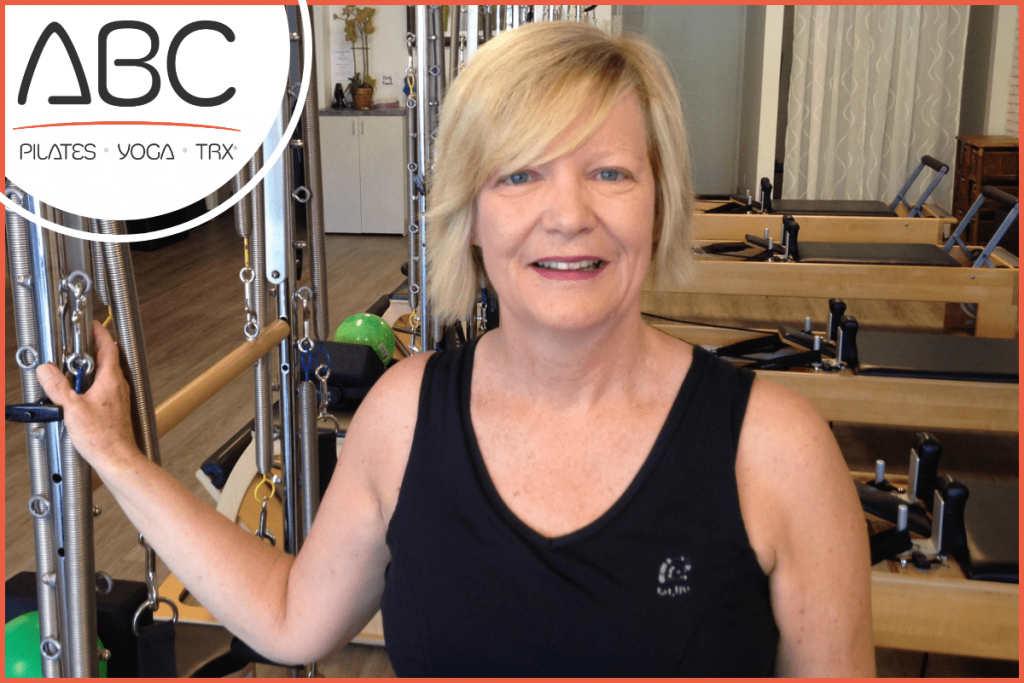 Favorite Recipe: Raspberry – Chia Jam
Hands-On Time – 15 Mins
Total Time – 1 Hour
Yield – About 2 cups
It might not feel like you're spooning sugar directly onto your morning toast, but it's all too often the case with a standard, store-bought jam, or worse, high-fructose corn syrup. In this healthier, homemade version, fresh raspberries are allowed to shine, with just a tablespoon of honey in the entire batch. Lemon juice brightens the flavor, while chia seeds not only make the jam gelatinous, they add deliciously texture to play off the raspberry seeds. If strawberry is more your jam (get it?), go for it. A couple of ideas for this jewel-toned spread: Slather it on sourdough with peanut butter for a grown-up PB&J (finish with flaky sea salt) or layer with yogurt and granola for an easy parfait.
How to Make It

Ingredients
1 pound fresh raspberries
1⁄4 teaspoon kosher salt
4 teaspoons chia seeds
1 tablespoon honey
1 teaspoon fresh lemon juice (from 1 lemon)
Step 1
Place raspberries, 1⁄4 cup water, and salt in a medium pot. Cover and bring to
a simmer over medium-high. Reduce heat to medium and simmer until
raspberries begin to burst, about 5 minutes. Uncover and continue to cook,
stirring often and mashing gently, until mixture thickens 8 to 10 minutes.
Remove from heat and stir in chia seeds, honey, and lemon juice. Let cool
completely.
Step 2
Transfer to a container with a lid and refrigerate for up to 1 week.
(Jam will continue to thicken as it chills.)
Looking to try something new and to belong to something spectacular? We have just what you need! Our space, instructors, and clientele are second to none! Come witness the benefits of pilates and yoga and watch your body (and your confidence!) transform!
Visit our Facebook page at https://www.facebook.com/theabcfitstudio 
or give us a call at 949.305.3310 to get started!