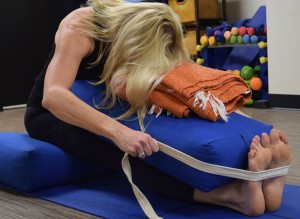 Ease your pain while strengthening and stabilizing your core! Guided therapeutic yoga poses are used to show you how to apply them to everyday activities to improve your body mechanics, posture and function.
Thursdays at 11:30 AM
Yoga for Backs is a gentle practice, offering individual modifications for every body to ensure a safe yet effective Yoga class for those who need it most.
---