Have you been looking to experience the transformative abilities of pilates or yoga? Perhaps you have not visited a studio yet because you feel intimidated that you do not know how to use a pilates machine (Pro tip! It's called a Reformer), or you are worried because you do not know the names of the poses that are practiced in a yoga class. The aesthetically charming, welcoming and vibrant studio at ABC Fitness is the perfect place for you to get started with either pilates or yoga (or both!) as you take your health and wellness into your own hands! With the smallest class sizes in Orange County for both Reformer classes and yoga and one-on-one instruction to guide you through every class, our studio is the favorite among local women who appreciate quality and expertise in their fitness space.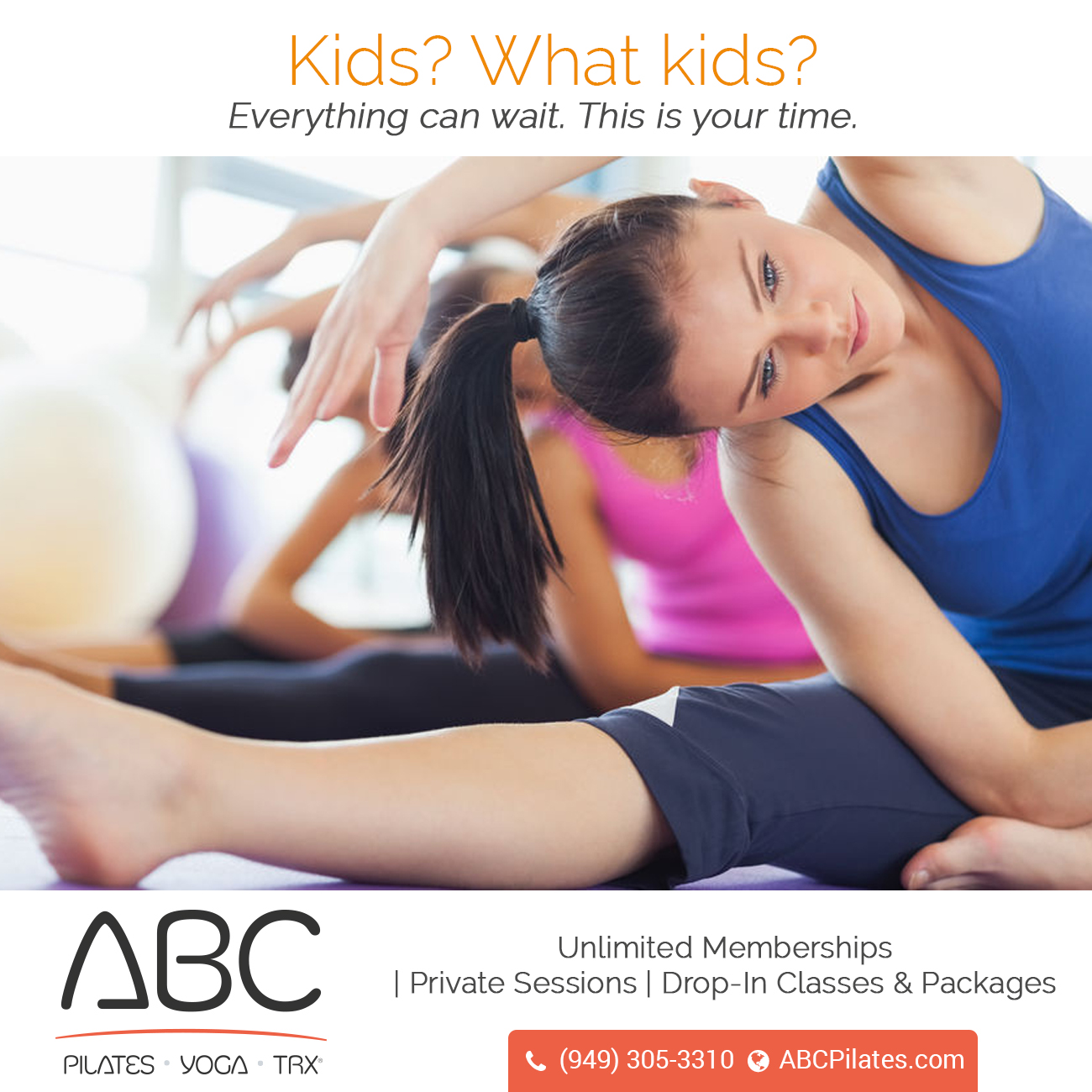 Not only does our studio offer a beautiful space with immensely talented instructors, but we also offer the lowest membership prices around. When we say all-inclusive pricing, we mean it! Your monthly membership includes pilates, yoga, use of the TRX system and fitness classes. Your health and wellness is our top priority and we ensure that we offer you everything you need to build your strength, flexibility and help you to achieve the body you desire. Our partnership with Rausch PT (just down the street!) allows for our clients who are receiving physical therapy to seamlessly transition between their sessions with the physical therapist and then to build on their rehab and continue to build the strength in their bodies by working with us. Not a PT client? No worries! Our studio is open to everyone and the community that exists between our members is truly something to be a part of!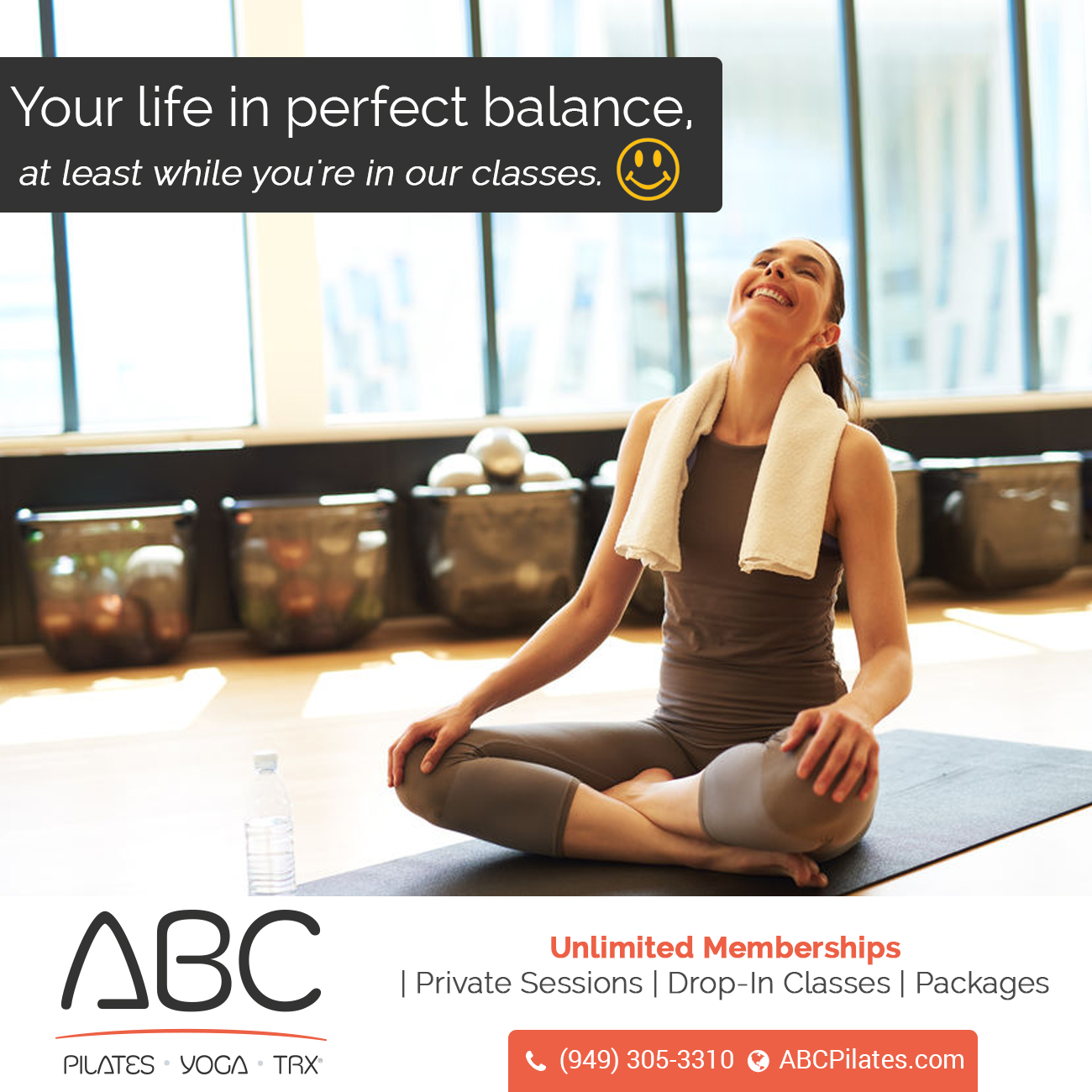 Aside from all we have to offer in terms of pilates and yoga, our studio prides itself on the community it creates by offering additional fitness opportunities as well as other partnerships within the local community. From our Tuesday night runs to our partnerships with local businesses such as Lululemon, we go above and beyond to create a space for our members that is like no other. Your membership with ABC is not just a membership at another gym or yoga studio- it's a membership to a supportive and inclusive community. We would love for you to join us!
Looking to try something new and to belong to something spectacular? We have just what you need! Our space, instructors, and clientele are second to none! Come witness the benefits of pilates and yoga and watch your body (and your confidence!) transform! Visit our Facebook page at https://www.facebook.com/theabcfitstudio or give us a call at 949.305.3310 to get started!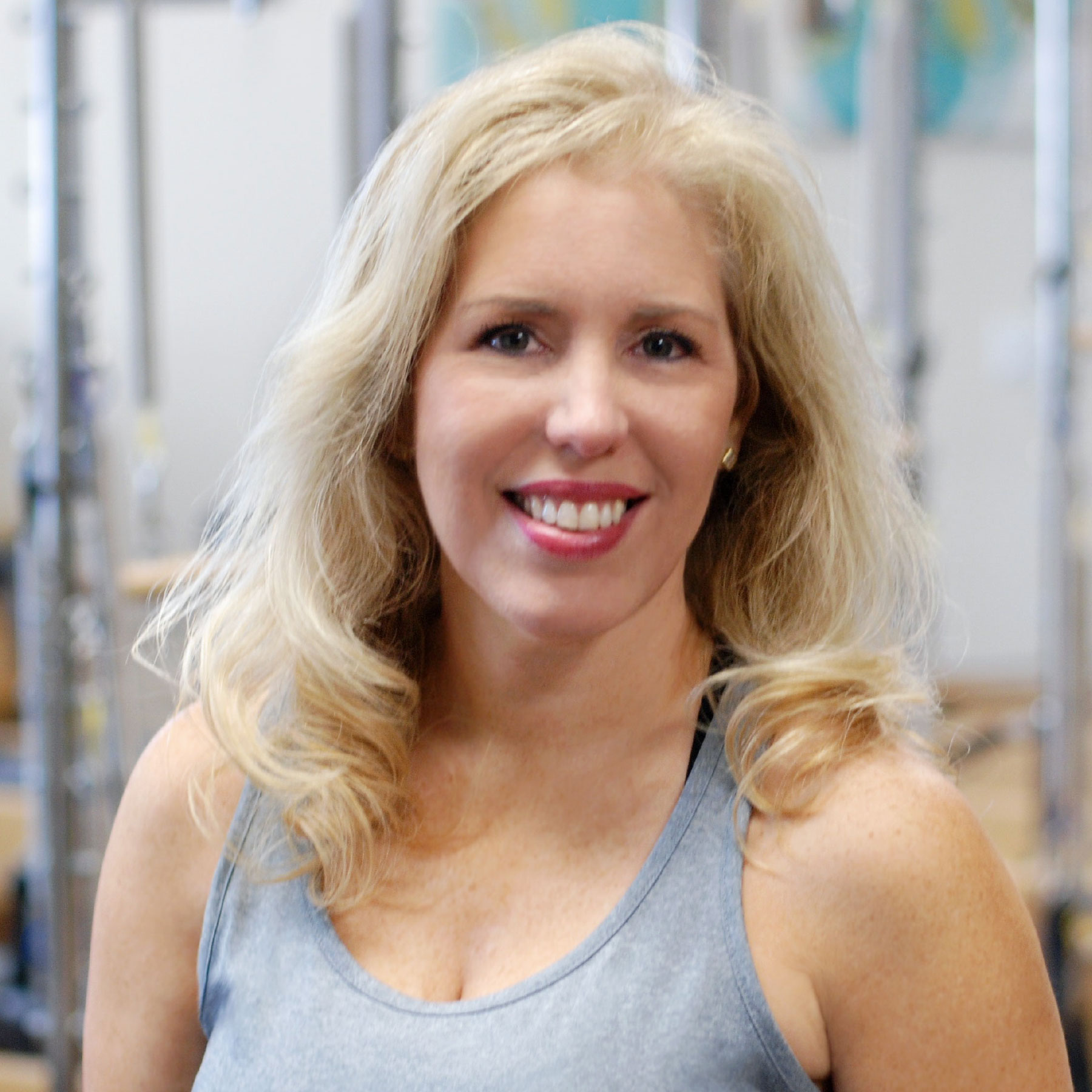 Julianne Land, Studio Manager
Reformer Pilates (Group & Private) • Zumba • Ab Lab • Barre • TRX