Try the faster, easier way to schedule
Did you know you can connect to ABC Pilates through your smartphone? With the MINDBODY Connect app you can get studio messages and alerts, view the schedule, and sign up for classes—all from the convenience of your phone! Simply download MINDBODY Connect, sync your phone to ABC Pilates, activate and log in. Never miss out on your favorite class or forget to cancel within 12-hours again with MINDBODY at your fingertips!
---
Our friends at Rausch PT are there for you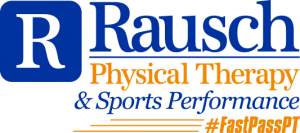 If you have a new/existing injury or chronic pain, please let us know! Not only can we provide you with modifications to make your Pilates practice safer and more comfortable, but we can also refer you to our friends at Rausch Physical Therapy & Sports Performance.
Rausch PT  is located around the corner—literally! They're happy to address any aches or pains to help you feel better, faster and get you back to doing what you love. You don't even need a doctor's note; simply walk down to the clinic the next time you're in and the friendly front desk staff will get you on the schedule ASAP!
---
Private training just for your body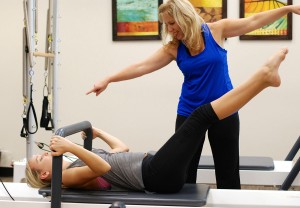 Do you need a tune up? Just like our cars, occasionally we need to fine tune our workouts, which is where private training sessions can help! During private session, your instructor will perform a postural analysis, make adjustments, and create a workout tailored to your body's needs. We offer private sessions daily and are more than happy to do some fine tuning just for you!
---