Founded by internationally-recognized Pilates figure Lisa Hubbard, Rhythm Pilates® is an evolutionary approach to the Pilates mat work that expands on the traditional Pilates method by infusing dance and yoga into whole body movement sequences that are choreographed to music. Rhythm Pilates is an exciting fusion of Pilates, Yoga & Dance for the seasoned mover for a more invigorating experience.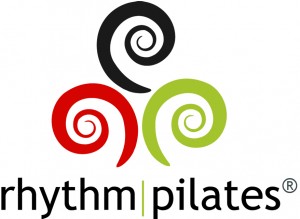 Rhythm Pilates helps to increase flexibility, strength, endurance, and the coordination of the mind and body. It's also a great cardio workout because you never stop moving. You'll be having so much fun moving to the beat, you'll barely feel that full body workout as the hour flies.
Rhythm Pilates is taught by Marta, a certified Rhythm Pilates instructor. You won't find Rhythm Pilates classes at every studio, but you'll find it here at ABC Pilates!
Whether you're looking to take your practice to the next level or just mix things up with the music—this class will challenge you, make you laugh, and keep you from ever getting bored.
View Rhythm Pilates® Sample Beginner Workout
View Rhythm Pilates® Sample Intermediate Workout