A New Way to Schedule From Our Website & Facebook Page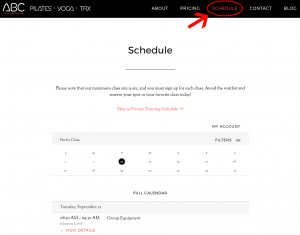 Introducing a better, faster, easier way to sign up for classes! Powered by MINDBODY, our scheduilng system is now integrated directly on abcpilates.com/schedule and Facebook page! You can view the entire week schedule, filter for class type, time, or instructor, and so much more! Click here to review a short tutorial, then get to scheduling!
---
Toe Socks Required – Socktober Sock Drive benefiting the Homeless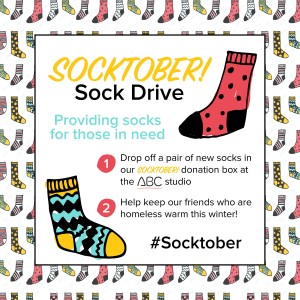 Starting October 31, Pilates Grip Socks will be required in all ABC Pilates classes. Requiring all students to slip on a cute pair of grippy socks before class will help keep our studio clean while keeping you safe. But why wait until Oct. 31 to get in the habit??
Here's how you can get in the Socktober mood:
Start wearing your grip socks to class starting before the Oct. 31 deadline
Participate in our Socktober Sock Drive! Bring in a pair (or two!) of unworn men's/women's socks when you come into the studio this October, and we'll donate them to help keep people in need warm this winter.
---
New Classes Coming in October
Throughout October we'll be adding FIVE new classes/times to the schedule, including more of your favorites and a couple brand NEW classes!
Pilates Barre: Monday @ 8 AM
Fuse Flow: Tuesday @ 8:30 AM
Yoga: Tuesday @ 6 PM
Group Equipment: Thursday @ 7 AM
Yoga: Thursday @ 10:30 AM
---