New Classes Added to Schedule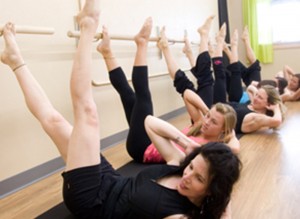 You ask…you get! Pilates Barre is back, Wednesdays at 9:30 AM with Katherine. We've also added a new evening Restorative Group Equipment class Monday at 6 PM and an additional 4 PM Group Equipment with Charlotte on Wednesdays. Can't wait to see you in class!
---
Membership Cancellation Policy Reminder
A friendly reminder on membership cancellations for those lucky ducks going on amazing vacations: Please allow 30-day written notification when you need to cancel your "Loving It" Membership. Memberships are on a month-to-month billing cycle and cannot be pro-rated. Also please note that we have a "No Refund" policy on memberships.
---
Rausch PT Wellness Members Save Big With ABC Pilates

Our friends at Rausch Physical Therapy & Sports Performance understand the importance of total body health, which is why they offer patients access to exceptional physical therapy, Pilates and therapeutic massage—all under one roof. With the new Rx Wellness Membership plan, you can get $20 off your ABC Pilates Membership, enjoy a complimentary massage every month, and get access to plenty of other members-only perks and discounts.
Click the button below to learn more, or ask Julianne (julianne@abcpilates.com) how you can get signed up today!
---