Bite Me Kitchen is a daily meal service that provides calorie-conscious, fresh, complete meals for people with active lifestyles. Our service is tailored to fuel your life by offering super-nutritious and satisfying meals that conserve your precious time!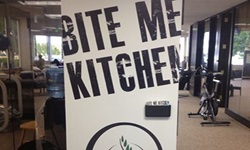 In 2010, owners Adam & Rose Zalewski were frustrated with the lack of nutritious, ready-to-eat options in the area. Healthy options are limited to sodium & processed-food laden frozen meals or restaurants that often times, weren't as healthy as advertised. They put their culinary skills and nutritional know-how together to offer entrees that provide busy clients with the opportunity to enjoy properly balanced, complete meals made with simple, fresh ingredients that also taste delicious! With a weekly changing menu ranging from lightened comfort food to exotic ethnic fare, you get to enjoy the variety of a personal chef without the cost!
Each Sunday evening, a new menu is released on their website at http://www.bitemekitchen.com and customers have until that Friday at noon to place their orders online. There's no minimum, no subscription and no sign-up fee!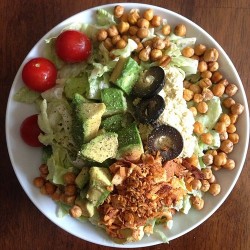 Orders may be picked up at ABC Pilates/Rausch Physical Therapy on Monday and/or Wednesday. We offer delivery and pickup locations throughout Orange County as well as Doorstep Delivery as far as Santa Barbara and San Diego. Eating healthy should be easy, convenient, and affordable for you and your family, and BMK is here to help!
We know what it's like to be busy and we're here to help! Leave the menu planning, grocery shopping, cooking & cleaning to us and enjoy more time to do the things that you love!
We'd love for you to enjoy the convenience of our service and we know you'll enjoy the balanced, radiant feeling of a clean diet! As always, feel free to contact us at eat@bitemekitchen.com or check out our website for more information!