Get yourself to class after dropping off the kids! Refocus, recenter and get fit during our "Back-to-School Month."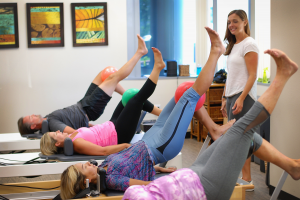 ABC Pilates prides itself on being a friendly, non-competitive place for people of all ages and fitness levels to achieve the amazing health benefits of regularly practicing Pilates. Whether you're a Pilates pro or beginner, our 1-month unlimited "Learning It" Package will get you on track.
$179 – 30-Day "Learning It" Package
For new ABC Pilates clients only. Includes:
Three, one-hour Private Pilates Training Sessions ($210 value)
Please note that for your safety and comfort, ABC asks new clients to complete 3 private training sessions before signing up for a group class.
Unlimited Group Classes ($149 value)
READY TO TRY?  Call now to book your first session
(949) 305-3310
Why ABC Pilates?
Perfect for parents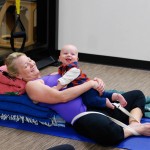 Between our convenient early morning/mid-day classes, in-studio kids' playroom, and supportive family-oriented community, you'll be hard-pressed to use the kids as an excuse for missing another workout!
Non-competitive environment
Laugh! Cry! Ask questions! Seriously, no pressure here. Taking an ABC class with our friendly, certified instructors and welcoming clientele is just like working out with your best friends.
Small class sizes
Ever been packed so tight at a group class you could barely move? Our six-student max means more room, more comfort, and more focus on you.
Workouts for everyone
Reformer? Check. TRX? Check. Pilates for runners, cyclists, and cardio? CHECK! You'll always find something new to love thanks to our huge variety of classes and ever-changing workouts. We also offer Yoga and Restorative Pilates for those who need a little gentler practice.
Come see us!
28202 Cabot Rd #150
Laguna Niguel, CA 92677
READY TO TRY?  Call now to book your first session
(949) 305-3310